There is a bit of a resurgence going on in the windsurfing world right
now with long racing boards, several manufacturers have recognised the
error of their ways and produced various centreboarded racing boards
along the lines of the traditional raceboards.
Obviously this brings lower cost access to racing via the second hand
market, and there is also ever increasing numbers of kids coming through
the RYA's Team fifteen programme.
If your club is anything like ours, they often want to join in with the
dinghies on any planned race start purely for the fun of it, if not actually
figuring within the results.
Anyway the purpose of this post is to bounce the suggestion of this
proposed PY for sailboards scheme around, to see if there are any takers.
I obviously believe that sailing a free sail 'board' around gives a more
direct insight into the vagueries of the wind, shifts etc and better all
round sailors often result. Plus from a membership standpoint, our club
would have foundered long ago were it not for a committed band of
racing boardsailors that now race dinghies as well.
Anyway, have a look and comment away, I'm going to try and persuade
our race committee to adopt it for a tryout this season. To work it has to
have a dual base according to above or below force 4, because the speed
differences of sailboards are so dramatic, the other single handers listed
are just the ones present at our club and for reference only.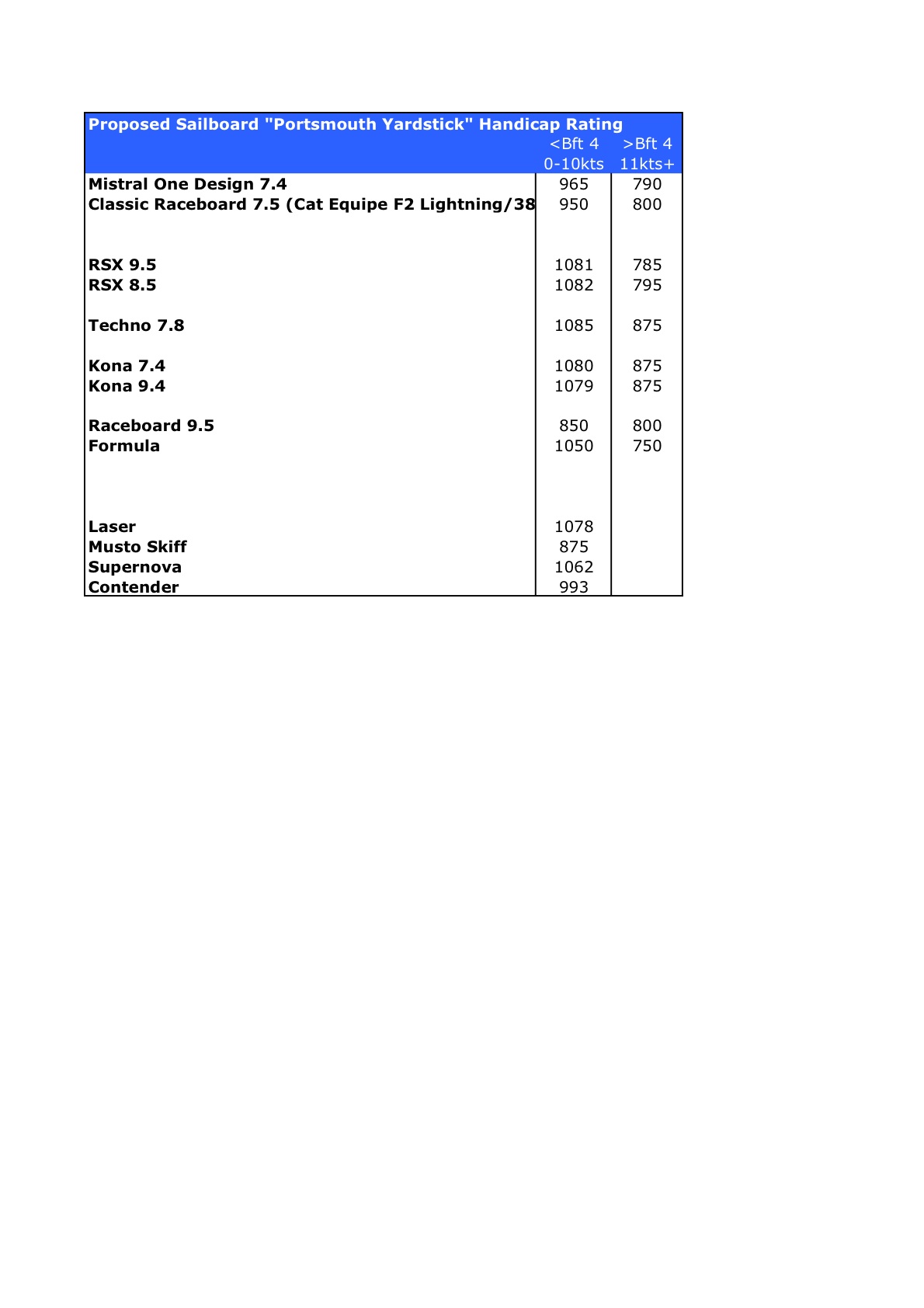 Edited by G.R.F.