Half Ton Classic for sale
Price:
£19995
Phone:
07971 809294
Alternate phone:
1979 Mistral 31 - Hull No 1. Taken from the mould of the legendary Rollercoaster. A gorgeous and seaworthy Rob Humphreys design with blistering pace. Good condition, fully loaded, ready to race.
Definitely still for sale on:
28 October 2020
(The owner confirmed the item was still for sale on this date)
Located:
Bradwell on sea
View larger map
(not exact location)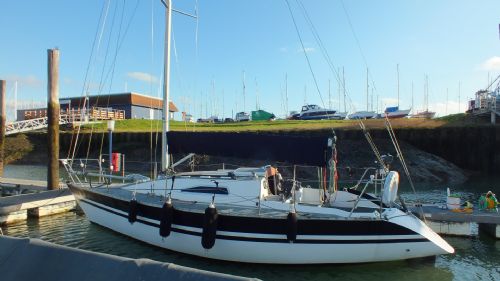 Changing your own adverts
If this is your advert, you may need to log in before you see links to change the details. If you have a password for the Y&Y forum, please log in (see box in top right).
Otherwise please see the email we sent you on 18 January 2020 entitled 'Y&Y classifieds...' for the links you need.
Resend email
Search classified adverts
Magazine appearance
This is an example of how adverts look in the magazine: