Diam 24 - 2014 OD Trimaran for sale
Price:
£20000
Phone:
+33 607341149
Alternate phone:
Professionally prepared (ex Team BP) and perfectly maintained. Little sailed. Complete pack includind Torqueedo engine, 2 set of sails, launching trolley, covered road trailer. Revised in ADH yard 2017, ready for leisure or season 2019/2020. Visible South of France.
Definitely still for sale on:
28 October 2020
(The owner confirmed the item was still for sale on this date)
Located:
Montpellier
View larger map
(not exact location)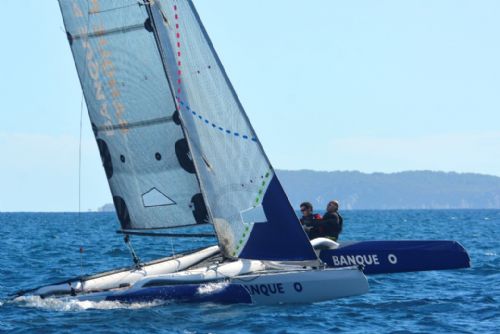 Changing your own adverts
If this is your advert, you may need to log in before you see links to change the details. If you have a password for the Y&Y forum, please log in (see box in top right).
Otherwise please see the email we sent you on 14 July 2019 entitled 'Y&Y classifieds...' for the links you need.
Resend email
Search classified adverts
Magazine appearance
This is an example of how adverts look in the magazine: